Rock & Roll HALL OF FAME exhibit collaboration
Brit Fox Studios partnered with ThinkMedia, BadRacket & the Rock and Roll Hall of Fame & museum to showcase The Garage a limited-time interactive audio/video exhibit.

Thanks to the contributions of Sweetwater, Gibson, Martin & co., Fender & DW Drums, Rock Hall attendees can learn pro audio recording equipment plus play live musical instruments to curated Inductee songs.

Whether learning to make the beat of cult classics like California Love by Dr. Dre or being up close and personal to the actual recording equipment you can literally feel like a rockstar. At the exhibit, you'll see:
Original wooden plank guitar prototype made and played by Les Paul

Goya 6-string electric guitar played by Debbie Harry of Blondie

Technics Quartz direct-drive turntable used by Terminator X of Public Enemy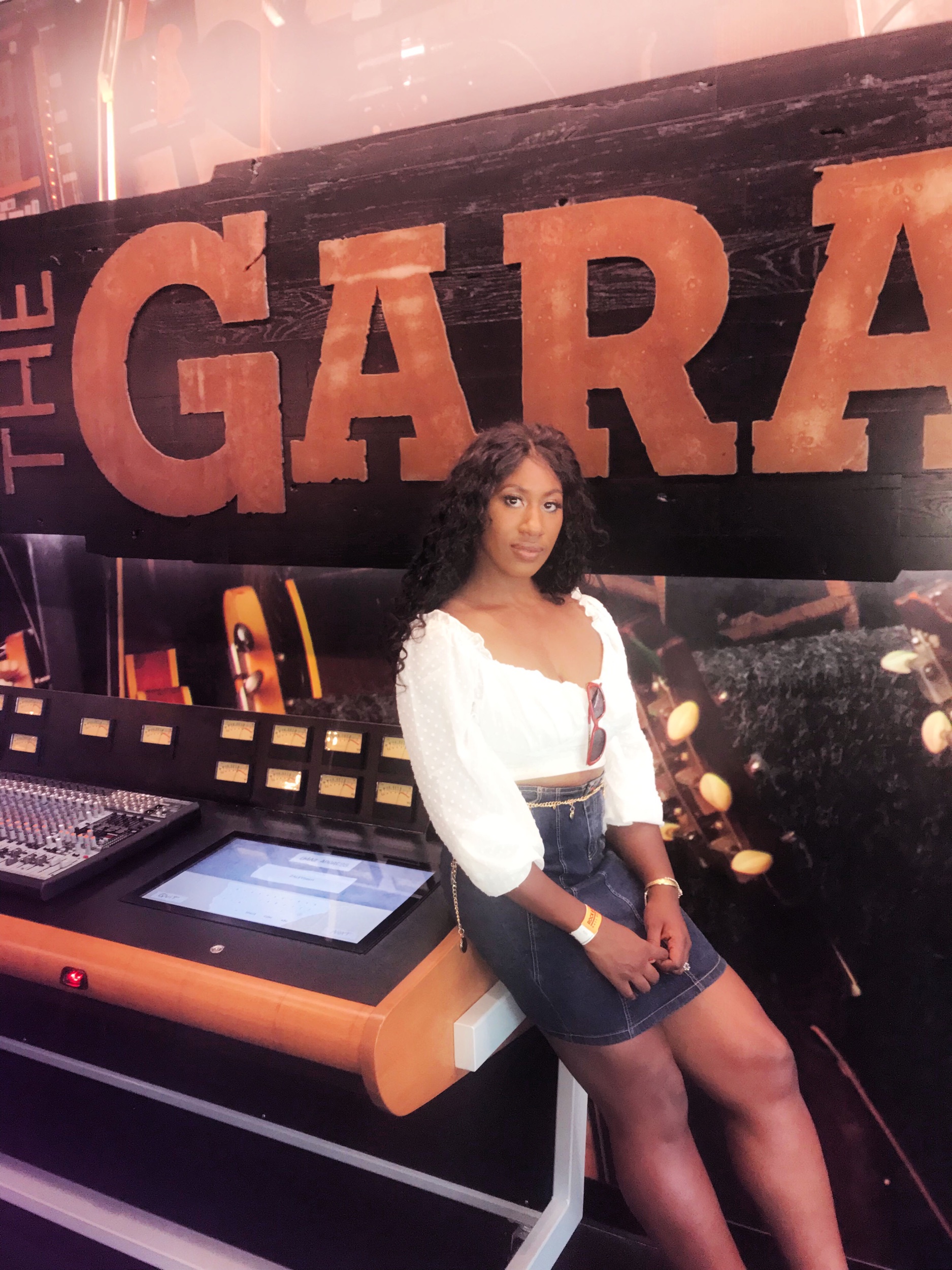 You can even get a marketing boost by branding yourself as a recording artist and/or band by creating custom merchandise.

With Cleveland being the birthplace of rock bands it's only natural we added a hands-on realistic pro audio experience with digital recording video tutorials.
Any age can enjoy making their music inside the legendary downtown Cleveland Rock and Roll Hall of Fame museum.
Check out all the levels of the exhibit by visiting Rock Hall 1100 Rock and Roll Blvd
You can read more about the latest Rock & Roll HOF exhibit here: https://www.rockhall.com/garage